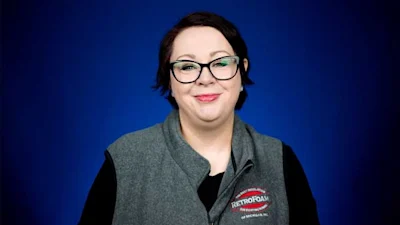 Some tasks are great Do-It-Yourself projects, but others just aren't possible.
If you chose a traditional insulation material, like fiberglass or cellulose, then DIY installation could be an option depending on your handiness level. If you're considering foam insulation, it becomes a little more complicated.
We aren't trying to deter you from choosing injection foam insulation for your walls, but we want to ensure we set realistic expectations.
RetroFoam has dealers nationwide that help homeowners get the premium injection foam insulation for existing walls they've always wanted.
Enough about us. Let's discuss whether injection foam can be installed as a DIY project.
Can You Buy an Injection Foam Insulation Kit?
The quick answer is no, you can't buy an injection foam insulation kit to insulate existing walls.
There currently aren't any injection foam kits available to purchase, so the installation has to be done by a professional.
Realistically, the installation process for injection foam insulation is too complicated to be done as a DIY project. Depending on the type of exterior a home has, the installation can be completely different. Not to mention checking the wall for any obstructions and ensuring the cavity is completely filled without actually being able to see inside. The care that is needed to handle different exteriors like brick, wood, aluminum, vinyl, or stucco takes a lot of skill and experience.
RetroFoam installers undergo rigorous training that ensures the wall cavities are filled each time with expertise.
With that being said, there is a foam insulation kit you can buy at your local home improvement store.
DIY Spray Foam Insulation Kit
You can buy a spray foam insulation kit at any home improvement store or directly from the manufacturer on their website.
The problem here, though, is that to use spray foam on those existing walls, the drywall will have to come down. This means a big mess, as well as a costly and stressful home remodel and not a fun DIY project.
Another issue is that these kits aren't really made for large projects like exterior wall cavities, and spray foam kits are better suited for smaller jobs like rim joists.
Spray foam kits can also be costly in that if you aren't familiar with how the materials work, you could waste a lot of material and run out before the project is done.
Find a RetroFoam Insulation Contractor Near You
The best bet to add foam insulation to your existing walls is to bring in the pros.
An experienced injection foam insulation contractor will have the knowledge and skill to insulate your existing walls without the hassle of a remodel and without you needing to get your hands dirty.
If you'd like to find a RetroFoam reseller in your area, check out the Dealer Finder on our website.
Related Content
Adding Insulation to Exterior Walls: Installing RetroFoam with Different Siding Types
What is the Difference Between RetroFoam Injection Foam and Spray Foam Insulation?
What are the Best Exterior Wall Insulation Options?
About Amanda Emery
Amanda previously has worked as a breaking news and crime reporter, TV news producer, and editor. As a journalist, she has won several awards from The Society of Professional Journalists - Detroit Chapter and the Michigan Press Association. Amanda uses her experience as a journalist to write content that will help educate homeowners on foam insulation benefits. When Amanda isn't writing, she's spending time with her husband Chris, daughter Lilith-Maeve, and rescued huskies Danger and Wendigo. She also loves knitting, making art, and cooking.