Learn How to Use RetroFoam Insulation to Keep a House Cool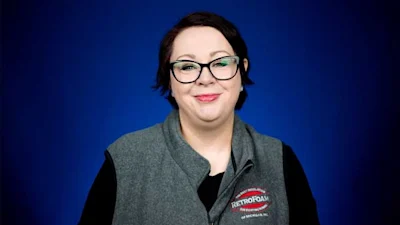 Are you tired of your house feeling more like an oven than like a home?
If your current insulation in your exterior walls, and other areas of the house, isn't doing its job, you're gonna feel it.
RetroFoam dealers across the country have been helping homeowners beat the summer heat by adding injection foam insulation to their existing walls. So, what is so great about RetroFoam insulation that it makes a difference in the comfort of these homes?
Let's dive right in to answer that question.
Does Insulation Help Keep Your House Cool?
The right insulation can absolutely keep your house cool in the summer.
It can even work to keep it warm in the winter.
The insulation to keep a house cool you're looking for needs to create a barrier between the inside of your home and the outside. Traditional insulation, like fiberglass and cellulose, still allows for air movement.
That means you're not creating the air barrier you need to keep those hot summer temperatures outside where you need them. That hot air is able to move through those materials and through your walls, making your home as hot on the inside as it is on the outside.
Injection foam insulation, like RetroFoam, creates an air seal that blocks air movement into and out of your home. Adding injection foam insulation to your existing walls can help keep your home cooler in the summer months.
Now let's talk about some science.
It's important to understand how insulation works. Insulation impacts conduction (heat transfer) and convection (airflow). Both of these contribute to the energy efficiency and comfort of a home.
Conduction is the heat transfer from physical touch. When your home's siding gets hot from the sun, it makes the wall cavity inside hot as well. This heat then transfers to the drywall and finally the inside of your home.
Convection is heat transfer through airflow. When it's hot outside accompanied by wind, that hot air moves against the house and inside through any gaps or holes. Once the hot air is inside a stud cavity, it finds its way inside your home through electrical outlets and seams in unfinished drywall.
If you don't have insulation that creates a barrier to keep that heat from getting inside your home, then your home is going to be hot and uncomfortable. Foam insulation in your walls creates an air seal and barrier that keeps that heat from getting inside your living space.
The Best Insulation to Keep a House Cool
Adding injection foam insulation to your exterior walls can definitely work to keep your home cooler.
You want to look at your home as a total system, so it's important to talk to your insulation contractor about other areas of your home where that hot air could get in.
If you'd like to speak to a RetroFoam dealer in your area, check out the Dealer Finder on our website.
Related Articles
Comparing RetroFoam vs. Fiberglass vs. Cellulose Insulation Performance (and Why R-Value Doesn't Tell the Whole Story)
How Much Can RetroFoam Insulation Help Me Save on Energy Bills?
Ten Home Problems That May Warrant Adding RetroFoam Insulation to Exterior Walls
About Amanda Emery
Amanda previously has worked as a breaking news and crime reporter, TV news producer, and editor. As a journalist, she has won several awards from The Society of Professional Journalists - Detroit Chapter and the Michigan Press Association. Amanda uses her experience as a journalist to write content that will help educate homeowners on foam insulation benefits. When Amanda isn't writing, she's spending time with her husband Chris, daughter Lilith-Maeve, and rescued huskies Danger and Wendigo. She also loves knitting, making art, and cooking.