RetroFoam Problems: Will Injection Foam Insulation Cause Moisture in My Walls?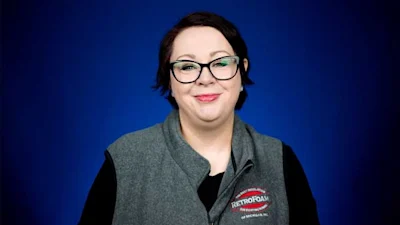 When you think of an insulation material being mixed with water, you might be thinking this could lead to moisture issues in your home.
This common misconception people associate with RetroFoam insulation problems couldn't be further from the truth.
RetroFoam has provided premium injection foam insulation to homeowners for their existing walls for more than 35 years. We've helped make homes across the country more comfortable and energy-efficient without the worry of creating a bigger problem like moisture in the walls.
We're on a mission to educate homeowners and dispel myths surrounding RetroFoam, as well as spray foam insulation moisture problems.
Let's jump right in.
Does Spray Foam Insulation Cause Moisture Problems?
You're probably wondering why we're talking about spray foam insulation when RetroFoam is an injection foam.
This is because some foam insulation contractors use the phrase "spray foam insulation" and "injection foam insulation" interchangeably. Doing this also leads to some confusion about foam insulation problems with moisture.
There are some instances where spray foam insulation has led to moisture issues, but it comes from the material not being mixed correctly, so it doesn't cure properly.
The dry RetroFoam product is mixed with water, which leads to the misconception that the injection foam insulation will leave moisture in the walls. That dry product is actually water-soluble, so when people read the tech sheets for RetroFoam, they think the water is going to break it down.
People also think that because the dry RetroFoam product is mixed with water, then the amount of moisture coming from it is high, but that's also not true.
The final mixed product of RetroFoam insulation has the consistency of shaving cream, so it isn't dripping wet. It doesn't expel any of the water from the mixing product.
There's a twist when it comes to moisture problems in the wall, which could be caused by your old insulation.
Ninety-nine percent of the time there is a moisture problem in the wall, it's actually a pre-existing moisture problem in the cavity.
If you have fiberglass insulation in your walls and there was any moisture issue previously, there's a really good chance the material retained that moisture. In this case, the moisture was present before the RetroFoam insulation was even installed.
It's recommended to address any previous moisture issues before your RetroFoam is installed in case any damage was caused to your drywall or if black mold has started to form.
Adding RetroFoam Insulation to Your Existing Walls
Your local RetroFoam dealer can help ease any other concerns you might have when considering injection foam insulation for your existing walls.
If you want to do a little more research before making a decision, check out the Learning Center on our website. You'll find a ton of helpful resources to answer your questions.
Related Articles
What Causes Condensation on Walls in a Home?
4 Injection Foam Insulation Problems
Clearing Up Misconceptions About Injection Foam Insulation
About Amanda Emery
Amanda previously has worked as a breaking news and crime reporter, TV news producer, and editor. As a journalist, she has won several awards from The Society of Professional Journalists - Detroit Chapter and the Michigan Press Association. Amanda uses her experience as a journalist to write content that will help educate homeowners on foam insulation benefits. When Amanda isn't writing, she's spending time with her husband Chris, daughter Lilith-Maeve, and rescued huskies Danger and Wendigo. She also loves knitting, making art, and cooking.