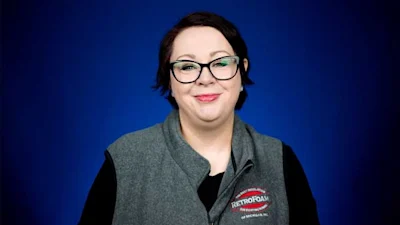 You know injection foam insulation is the bee's knees, and it will eliminate your problems with uncomfortable rooms and high energy bills.
The real question is, who are the best injection foam insulation manufacturers?
You've already found RetroFoam insulation, so let's instead take a look at some of the other injection foam insulation manufacturers you have to pick from.
The Best Injection Foam Insulation Manufacturers
There's a lot to consider when it comes to choosing the right injection foam for your existing walls.
Aside from RetroFoam, here are the other top injection foam insulation manufacturers – USA Insulation, Tripolymer Foam Insulation, AirKrete Green Insulation, and Applegate Insulation.
USA Insulation
USA Insulation has been in business for 35 years.
The company started in Cleveland, Ohio, and has expanded to dozens of dealers across the U.S.
According to the company's website, here is a look at what USA foam insulation's injection foam offers.
An R-Value that is 35 percent higher than fiberglass or cellulose.
The injection foam can work to block allergens from entering the home.
USA premium foam can help homeowners reduce their energy usage and carbon footprint.
A quieter home once the insulation has been injected into the existing walls.
Can slow the spread of flames if there were a fire.
It offers a cleaner install than traditional insulation because it doesn't require tearing down drywall.
Tripolymer Foam Insulation
For more than 50 years, Tripolymer has been in business insulating homes.
Tripolymer foam insulation was developed in 1966 by CP Chemical Co. When the owner of CP Chemical was ready to retire, FDI bought their intellectual property and trade secrets. FDI is the current owner and seller of Tripolymer foam.
Here's what Tripolymer has to offer, according to the company's website.
More comfortable home by regulating the temperature no matter the season.
Works to lower energy costs by creating a constant temperature.
Tripolymer creates a quieter home with its sound deadening qualities.
Seals the gaps in your walls, preventing pests from getting into your home.
Tripolymer is non-toxic and safe for the environment.
The Tripolymer injection foam insulation acts as a fire barrier, slowing the spread of the flames.
AirKrete Green Insulation
Developed more than 25 years ago, AirKrete has provided insulation for walls, roofs, and ceilings.
AirKrete's basic raw materials are air, water, and MGO cement that, when mixed, creates the company's foam insulation. It is described as having a shaving cream consistency, but after it cures, it is an ultralightweight cement insulation.
Here are some of the benefits listed on the company's website.
AirKrete doesn't create any toxic fumes.
The foam insulation can reduce outside noise in the home by more than 75 percent.
The insulation works as a deterrent for insects and rodents.
AirKrete can keep pollen and allergens out of the home.
The company helps homeowners reduce monthly energy bills.
AirKrete insulation can make homes more comfortable by maintaining a constant temperature.
Applegate Insulation
With more than 50 years of experience, Applegate insulation offers both foam and cellulose materials to contractors and homeowners.
Applegate started in 1952 as a heating and cooling equipment contractor and moved to create insulation in the 1970s. The company offers foam insulation for both residential and commercial projects.
Here is what the company has to say about its injection foam insulation on its website.
R-Foam for residential projects has a higher resin content which means it has a higher foam density.
R-Foam is Class One Fire Rated, which means it doesn't act as a catalyst if there was a fire.
Applegate's R-Foam is biodegradable and easy to clean up and dispose of.
R-Foam contains three Environmental Protection Agency-listed antifungal additives to combat the growth of mold.
Applegate's C-Foam can be installed in block walls either from the top of the block or through holes drilled into the block.
C-Foam is made from environmentally safe nitrogen-based organic polymers and is non-toxic.
Choosing the Right Injection Foam Contractor for Your Project
You've read all about the best foam insulation manufacturers to choose from when it comes to insulating your existing walls.
After reading through this, you might be interested to learn more about RetroFoam and exactly what we have to offer when compared to our competitors. We've got you covered, and you can learn all about us, how RetroFoam works to make homes more comfortable and energy-efficient, as well as a ton of resources and videos in our Learning Center.
Related Articles
Who is Not a Good Fit for RetroFoam Home Insulation?
What is the Difference Between RetroFoam Injection Foam and Spray Foam Insulation?
About Amanda Emery
Amanda previously has worked as a breaking news and crime reporter, TV news producer, and editor. As a journalist, she has won several awards from The Society of Professional Journalists - Detroit Chapter and the Michigan Press Association. Amanda uses her experience as a journalist to write content that will help educate homeowners on foam insulation benefits. When Amanda isn't writing, she's spending time with her husband Chris, daughter Lilith-Maeve, and rescued huskies Danger and Wendigo. She also loves knitting, making art, and cooking.