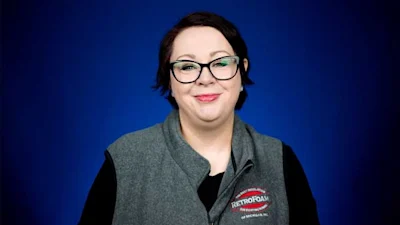 Who Isn't a Good Fit for RetroFoam Insulation? (Quick Answer)
There are a few reasons why you may not be a good fit for RetroFoam insulation. If your existing exterior walls don't have cavity space to fill or your home doesn't have sheathing, then the foam can't be injected. Another reason is if you're looking for cheap ways to insulate your home.
Now let's dive in.
---
Sometimes relationships are like oil and water – they are very different and don't work well together.
There are a few reasons why RetroFoam insulation just isn't for you, and we get it. We'd rather have this conversation up front than to be disappointed down the road. Whether you're looking for a cheap option or maybe your house just won't cooperate, it's not meant to be.
Let's save us both from the awkwardness and dive right into why we might not be good together.
Why RetroFoam Insulation May Not Be Right for You
RetroFoam injection foam insulation is great for many reasons, like how it can transform a home's comfort and energy efficiency. Still, it might not be exactly what you're looking for right now.
Here are all the reasons why injection foam insulation isn't right for you.
This Isn't Your Forever Home
If this is your starter home, it may not make sense to invest in foam insulation if you're not going to live there much longer.
You won't be in the home long enough to see the long-term savings that RetroFoam has to offer because it is energy-efficient wall insulation. With that being said, you might not see those savings, but the addition of RetroFoam to the existing walls could add value to your home when you sell it.
You Rent the Home You Want to Insulate
If you're renting the home you're living in, a RetroFoam dealer can't insulate those existing exterior walls without going through the person who owns the property or manages it.
There are times that a landlord is on board to invest in the property to make the house more comfortable and energy-efficient, but there are just as many who aren't.
Your Home Insulation is Already Adequate
All businesses want to make money, but we're not in the business of selling wall insulation to people who don't need it.
If it's not broken, there's no need to try and fix it. There could be other issues at play if you're experiencing problems related to inadequate insulation somewhere else in the home.
Energy Efficiency Isn't a Priority for You
Our mission here at RetroFoam is to install our energy-efficient insulation in existing walls.
The air seal created by RetroFoam insulation helps reduce monthly energy bills and the homeowner's carbon footprint. This isn't a priority to everyone, so RetroFoam won't seem as appealing to those homeowners.
You're Looking for Cheap Home Insulation
RetroFoam isn't one of the cheap ways to insulate a home.
As a matter of fact, RetroFoam insulation is one of the more expensive options. Injection foam insulation is more expensive than fiberglass or cellulose because it is a superior product that creates an air seal that traditional materials can't.
Your Home Isn't Built for Injection Foam Insulation
There are some instances that are out of everyone's hands.
If your house is missing a wall cavity or doesn't have any sheathing, then there is no way to inject the RetroFoam. Your RetroFoam dealer may have suggestions to work around these issues by possibly using spray foam instead.
You Only Want Your Attic, Crawl Space, or Rim Joist Insulated
There are some places in your home where it's just not possible to install RetroFoam insulation.
Because it's an injection foam insulation, RetroFoam is only a good fit for enclosed cavities. Now, that doesn't mean you shouldn't still contact your local RetroFoam dealer, as many of them also offer spray foam insulation that would be an excellent fit for your attic, crawl space, or rim joist.
Is RetroFoam Injection Foam Insulation Right for You?
After reading through all the reasons a homeowner might not be a good fit for RetroFoam, did you find that you still are?
If that's the case, check out the Dealer Finder on our website to find a RetroFoam installer near you.
Related Articles
Insulating One Problem Wall with RetroFoam: Will it Make a Difference?
What is the Difference Between RetroFoam Injection Foam and Spray Foam Insulation?
Essential Tips for Buying RetroFoam Insulation
About Amanda Emery
Amanda previously has worked as a breaking news and crime reporter, TV news producer, and editor. As a journalist, she has won several awards from The Society of Professional Journalists - Detroit Chapter and the Michigan Press Association. Amanda uses her experience as a journalist to write content that will help educate homeowners on foam insulation benefits. When Amanda isn't writing, she's spending time with her husband Chris, daughter Lilith-Maeve, and rescued huskies Danger and Wendigo. She also loves knitting, making art, and cooking.