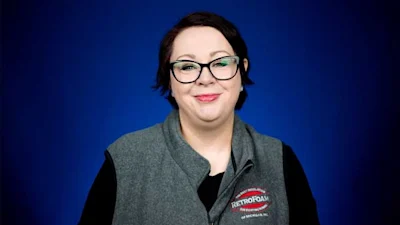 You're tired of dealing with uncomfortable rooms and high energy bills, so the time has finally come – you're considering adding insulation to your existing walls.
The catch is you're not sure which material is best, RetroFoam injection foam insulation or blown-in cellulose. Both of these materials work for existing wall insulation but have very different performance benefits.
Another reason to consider injection foam or blown-in cellulose is that you won't have to tear down your drywall to install either one, as the installation for both can be done from the outside. This will save you from the stress, hassle, and cost of a remodel project on top of adding new insulation.
Here at RetroFoam, we want to give homeowners all the information they need to make an informed decision. With that purpose in mind, in this article, we will break down the two options you have for your existing walls that won't require a remodel of your house – RetroFoam injection foam and blown-in cellulose insulation.
Adding Insulation to Existing Walls: RetroFoam vs. Blown-In Cellulose
Adding insulation to existing walls using injection foam or blown-in cellulose can be done from the outside, and the install process is the same.
For the purpose of this article, let's talk about homes with vinyl or aluminum siding. If you'd like to learn how RetroFoam is installed with other siding and exterior types, check out our Install Process page on our website.
When adding injection foam or blown-in cellulose to existing walls, first, the installer has to go around and remove a row of siding all the way around the house. Next, holes are drilled into each stud cavity so the foam can be injected, or the cellulose can be blown in.
Once the insulation has been installed, the holes are plugged, and the siding is replaced.
Now that you know how the insulation is installed, let's make a quick comparison of the materials.
Blowing Cellulose Insulation into Existing Walls
Blowing insulation into existing walls using cellulose is the less expensive option, as it is made of recycled newspaper or denim.
Saving money is a great thing, but it also comes with some drawbacks.
While you can have blown-in cellulose installed from the outside to avoid a total remodel, it can still cause a big mess inside your house.
Cellulose can spill into your home through any openings in the wall, like electrical outlets and furnace duct systems. Blown-in cellulose also still allows for air leakage into and out of your home, which contributes to some significant energy loss, drafts, cold floors, and uncomfortable rooms.
Foam Insulation in Existing Walls
Injection foam insulation, like RetroFoam, is the more expensive material of the two, but you are getting what you pay for.
RetroFoam is a tripolymer based resin that creates the injection foam when mixed with a foaming agent and water. Because it has the consistency of shaving cream, RetroFoam injection foam will fill every nook and cranny of the wall cavity.
As the RetroFoam spreads around the pipes and wires in the wall, it also creates an air seal that stops air movement. Preventing the air from leaking into and out of your home will make it more comfortable and energy-efficient.
A downside of injection foam insulation is that, while rare, if there has been any previous damage to the drywall or if it was installed incorrectly, the foam could cause it to crack or bow. This is a rare occurrence but can happen under certain circumstances.
Insulating Exterior Walls in Existing Homes with RetroFoam
As you can see, RetroFoam insulation creates an air seal that just isn't possible with blown-in cellulose.
The choice is yours, but if you're looking to take back control of the comfort of your home and lower your monthly energy bills, RetroFoam is the better option when compared to blown-in cellulose.
If you want to learn more about RetroFoam and everything it has to offer, check out the Learning Center on our website. You'll find articles, resources, and videos that cover all things injection foam insulation.
Related Articles
Will RetroFoam Insulation Installation Cause Drywall to Crack or Bow?
How Do RetroFoam Installers Know the Cavity is Full When Insulating Existing Walls?
About Amanda Emery
Amanda previously has worked as a breaking news and crime reporter, TV news producer, and editor. As a journalist, she has won several awards from The Society of Professional Journalists - Detroit Chapter and the Michigan Press Association. Amanda uses her experience as a journalist to write content that will help educate homeowners on foam insulation benefits. When Amanda isn't writing, she's spending time with her husband Chris, daughter Lilith-Maeve, and rescued huskies Danger and Wendigo. She also loves knitting, making art, and cooking.