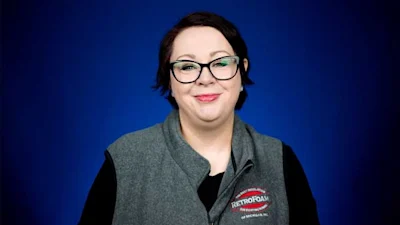 Can You Run Electrical Wire Through Insulation Like RetroFoam? (Quick Answer)
Yes, you can. RetroFoam insulation is both soft and pliable. Its composition makes it very easy to fish electrical wiring through the injection foam insulation.
Let's go more in-depth on how fishing wires through RetroFoam works.
---
Whether you're adding new outlets, a surround sound system, or your electrical needs to be updated, you need to run wires through your walls, and you're wondering how to do it.
When trying to fish a wire through an insulated wall, the biggest concern is making sure not to damage the foam, creating any air gaps. Those gaps can break the foam's air seal and allow for air movement into and out of the walls.
Here at RetroFoam, we get asked a lot about running wires through our injection foam insulation. There are many misconceptions out there regarding working with foam insulation, so we clear that up pretty frequently.
We want to provide homeowners with all of the information they need for home insulation and any projects that might arise involving it. We're going to explain how you can fish wire through RetroFoam, through certain spray foams, and a workaround when the wire can't be pulled through the insulation.
Can You Run Electrical Wire Through Insulation Like Foam?
When you fish wire through existing foam insulation, it takes patience and skill to make sure you don't create a gap for air to get through.
For this article, we're going to solely focus on whether the wire can be fished through either RetroFoam, open cell spray foam, or closed cell spray foam. If you need help with the hole drilling or other aspects of the project, there's always YouTube.
Fishing a Wire Through Spray Foam Insulation
You might find two kinds of spray foam insulation in existing walls – open cell and closed cell.
Now, usually closed cell spray foam is better suited for the exposed walls of pole barns or commercial buildings, but you do occasionally find it in residential walls as well.
Let's talk about open cell spray foam first because it is a very quick answer.
Open cell spray foam is soft and pliable enough that you can pull the fish tape through it to add new wiring. All you have to do is pull the wire through to where you want it to go.
See, quick and easy.
Now closed cell spray foam offers more of a challenge and is the reason why you have probably heard that foam insulation is impossible to work with.
Closed cell is very dense, so you can't fish wiring through it. You're probably wondering how to pull wire through spray foam insulation like closed cell. Well, where there's a will, there's a way.
There are some instances when you might be able to fish the wire in front of the closed cell spray foam. If not, you may have to remove drywall to get that electrical wiring where you need it.
Can You Fish Wire Through Insulated Wall with RetroFoam?
RetroFoam injection foam insulation is actually softer and more pliable than open cell spray foam.
Its composition makes it the easiest of the three foam insulation types mentioned in this article to work with. This material is delicate enough to push the wire through without any hesitation.
Fishing Wire Through Insulated Wall with Foam
In most cases, you can fish a wire through an insulated wall depending on the type of existing foam insulation that is in there.
The best way to tackle this kind of project is to know exactly what kind of foam insulation is in your existing walls. That way, if you have to hire an electrician, you'll be able to find one that has worked with the material before.
If you'd like to learn more about RetroFoam insulation and dispel some more myths, check out the Learning Center on our website.
Related Articles
What is the Difference Between RetroFoam Injection Foam and Spray Foam Insulation?
How to Tell if There is Insulation in the Wall
About Amanda Emery
Amanda previously has worked as a breaking news and crime reporter, TV news producer, and editor. As a journalist, she has won several awards from The Society of Professional Journalists - Detroit Chapter and the Michigan Press Association. Amanda uses her experience as a journalist to write content that will help educate homeowners on foam insulation benefits. When Amanda isn't writing, she's spending time with her husband Chris, daughter Lilith-Maeve, and rescued huskies Danger and Wendigo. She also loves knitting, making art, and cooking.