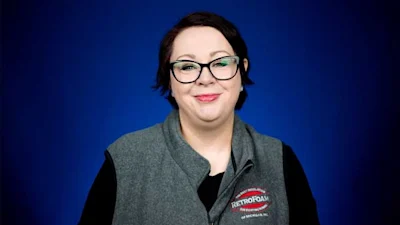 How to Tell if a Wall is Insulated (Quick Answer)
You can check insulation in walls by removing an outlet cover or light switch to take a quick peek inside the wall to determine if there is any existing insulation in there. Another option is to drill a hole somewhere inconspicuous, like in the closet or under the baseboard, to take a look.
Now let's get into the nitty-gritty of it.
---
Those cold drafts, high energy bills, and uncomfortable rooms are pretty big indicators that something is up with your exterior wall insulation.
You want to fix these problems, but how can you if you don't know what's in your walls to begin with? You can't check insulation in walls like you can in an attic, crawl space, or rim joist because they aren't an open cavity.
When a RetroFoam dealer comes out to your home, they're going to check to see what kind of existing insulation is in the walls to get to the bottom of the problems you're experiencing. We're going to explain the techniques they use to get a look at the inside of your walls and give you a few tips to find out what's in there on your own.
Let's get started.
How Do You Know if Your Walls are Insulated?
There are a few ways to see if there is any insulation in your walls.
Some of those ways require some serious demo, while others don't need any at all.
So how do you know if your walls are insulated? Let's take a look at the different ways to check for insulation.
Tear Out the Existing Drywall
This is a pretty drastic measure to try to find out what kind of insulation is in your exterior wall, if any.
Once you tear out your drywall, there's no going back, but at least you'll know what's in there. Cutting out a small patch of drywall is the best idea to get a look in the wall.
Once you're finished, you can replace that section, mud it, sand it, and paint it, so it matches the rest of the room.
Ask the Old Homeowners
The easiest way to find out what kind of insulation is in your walls is to ask the people who lived there before you.
This might be the most straightforward option but can also prove to be complicated. If you don't have any way to contact the previous owners, then it's kind of a moot point.
Another option if you can't reach the original homeowner is to try reaching out to the realtor.
Drill an Inconspicuous Hole in the Wall
Drilling a hole in the wall is more invasive than some of your other options, but it's not as severe as cutting out the drywall either.
If one of your exterior walls happens to be part of your closet, then you're in luck.
You can drill a ¾-inch hole to get a look inside the wall. If you have an inspection scope, that will make this even more accessible to see precisely what is or isn't going on inside that wall cavity.
If you don't have an inspection scope, you can put an old wire hanger to good use. If you put the wire through the hole and can hear it tapping on the other side, then there isn't insulation in that area of the wall. If you do this, you need to be careful not to snag the fiberglass in the wall, if there is any, as this can leave room for air gaps.
Above your kitchen cabinets is another place where you can drill an inconspicuous hole.
Check Behind the Baseboards
Usually, there is a space at the bottom of the wall between the floor and the drywall.
You can easily pull off the baseboard – you just have to be careful you don't damage the drywall.
You'll need to get a pry bar and a thin piece of wood. Put the wood between the wall and the pry bar to avoid any drywall damage. Then you can easily pry the trim away to get access to the bottom of the wall.
If there is existing insulation like fiberglass or cellulose, you will be able to see it in the gap at the bottom of the drywall.
Now that you got to take a look, you can just replace the baseboard.
Remove an Outlet or Light Switch
Save yourself the headache of patching holes and cutting drywall with this easy option.
You already have the holes in your walls -- they're just covered. The electrical outlets and light switches in your home give you access, and all you have to do is remove a couple of screws.
Safety first, though, so make sure you shut off the circuit running to the boxes first.
In most cases, you will see fiberglass around the box. You might need to pull the box out a little to see the insulation in the cavity in other cases.
When you're done, you just put everything back where you found it.
Adding Insulation to Existing Walls
Well, you've checked, and either you have old inefficient insulation, or your house has no insulation in the walls.
No matter what you discovered, the problems you're experiencing are going to persist unless you do something about it. Your exterior walls need new insulation.
What to do next is up to you. You have options to update your exterior wall insulation, and one of those is RetroFoam injection foam.
RetroFoam will solve the comfort and energy efficiency problems you're experiencing and prevent them from happening again in the future.
If you'd like to learn more about RetroFoam, head on over to the Learning Center on our website. If you think you're ready to make the leap, check out our Dealer Finder to locate a dealer near you.
Related Articles
Who is Not a Good Fit for RetroFoam Home Insulation?
Ten Home Problems That May Warrant Adding RetroFoam Insulation to Exterior Walls
How Much Can RetroFoam Insulation Help Me Save on Energy Bills?
About Amanda Emery
Amanda previously has worked as a breaking news and crime reporter, TV news producer, and editor. As a journalist, she has won several awards from The Society of Professional Journalists - Detroit Chapter and the Michigan Press Association. Amanda uses her experience as a journalist to write content that will help educate homeowners on foam insulation benefits. When Amanda isn't writing, she's spending time with her husband Chris, daughter Lilith-Maeve, and rescued huskies Danger and Wendigo. She also loves knitting, making art, and cooking.