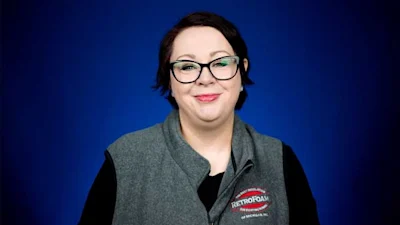 How to Insulate Exterior Stucco Walls with RetroFoam Insulation
injection foam insulation | RetroFoam insulation | existing wall insulation | Installation
How is RetroFoam Insulation Installed in Walls with Stucco Exterior Quick Answer:
When working with a stucco exterior, RetroFoam installers drill three 5/8-inch holes at the top, middle, and bottom of each wall cavity. The foam is injected into the holes, and once they are all filled, the holes are filled with mortar.
Now let's get into the gist of how RetroFoam insulation is installed when a home has a stucco exterior.
---
Your exterior walls can be a significant pain point in your home's comfort and energy efficiency, so updating your exterior wall insulation is a great fix.
Here's your lingering question – How is RetroFoam insulation installed in exterior walls with a stucco exterior?
RetroFoam dealers work with all kinds of siding and exterior during the installation process. That means your local RetroFoam dealer has the experience and training to install injection foam insulation in your home with a stucco exterior.
This article will explain in detail how injecting foam insulation into existing walls with a stucco exterior is done.
RetroFoam Injectable Insulation for Existing Homes with Stucco Exterior
The process of installing RetroFoam home insulation to exterior stucco walls is very similar to how it's done for brick.
Three 5/8-inch holes are drilled at the top, middle, and bottom of each wall cavity. This is done so the installer can make sure the foam completely fills the cavity.
After the foam has been injected into each cavity, the drilled holes are filled with mortar. The installer uses mortar because it can give your exterior the same texture where the holes were drilled as the stucco.
If you would prefer not to have the installer drill into your stucco, you do have the option to have the RetroFoam installed from the inside.
Adding RetroFoam Injection Foam Insulation in Existing Walls with Stucco Exterior
Adding RetroFoam insulation to homes with stucco exterior isn't a challenging installation for our experienced dealers.
You might still have concerns about how the drilled holes will look with your stucco exterior. Once the mortar has dried, you can paint over it if you like to help ensure it matches the rest of your exterior.
If you'd like to learn more about our installation process, check out the Learning Center on our website. If you'd like to find a RetroFoam dealer near you, take a look at our Dealer Finder.
Related Articles
Insulating One Problem Wall with RetroFoam: Will it Make a Difference?
Does RetroFoam Insulation Work for Sound Dampening?
What is the Difference Between RetroFoam Injection Foam and Spray Foam Insulation?
About Amanda Emery
Amanda previously has worked as a breaking news and crime reporter, TV news producer, and editor. As a journalist, she has won several awards from The Society of Professional Journalists - Detroit Chapter and the Michigan Press Association. Amanda uses her experience as a journalist to write content that will help educate homeowners on foam insulation benefits. When Amanda isn't writing, she's spending time with her husband Chris, daughter Lilith-Maeve, and rescued huskies Danger and Wendigo. She also loves knitting, making art, and cooking.