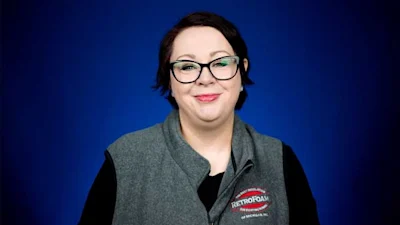 Can I Insulate One Problem Wall? (Quick Answer)
You can definitely insulate one wall, but there is a bigger picture to consider. You always want to look at your home like an entire system. If you only focus on just one wall, you probably won't get the results you were hoping for.
Let's get to it and discuss exactly what can happen.
---
One wall in your home appears to be the culprit in the comfort issues you're experiencing.
The quick fix seems pretty obvious – just insulate this problem wall.
That's well and good and is totally an option, but there's more to consider. This problem wall could be a symptom of a more significant issue related to your home's existing wall insulation. Little to no insulation has a real funny way of manifesting, so it's best to find the source of your turmoil.
RetroFoam dealers across the country have been adding injection foam insulation in existing walls to help homeowners achieve the comfort level and energy efficiency they're looking for. They also understand how things like stack effect work and how it makes a difference in the home's comfort.
Next up, let's look at all the things you need to know when adding injection foam insulation in existing walls in one area.
Injecting Foam Insulation into Existing Walls
Adding insulation to exterior walls is a great way to reduce drafts and uncomfortable rooms, but what if only one wall gives you trouble?
There are a few things to consider when thinking about insulating one problem wall.
Are You Insulating for Energy Bills Savings or Comfort?
These are both crucial issues that many homeowners face every day.
If you're considering insulating just one wall or area, then you have a few things to think about.
If you insulate just one wall or one room in your house, the air leakage you're enduring can just move to another area. This isn't going to help you at all with your monthly energy bills.
This is also true if you're trying just to make one room more comfortable—more on that air leakage in just a moment.
Your Home Works Like a System
If you only focus on insulating the existing walls in one room of your house, it can actually throw off the total system.
Many RetroFoam dealers refer to the whole house system when recommending energy-efficient upgrades. When you insulate your home, you want to seal the entire building envelope.
The building envelope is what separates the space where you live from the outside world. If you insulate just one room, you'll eventually have to start thinking about those other existing walls, especially if you are looking to increase your energy efficiency.
The Insulation Contractor May Have a Minimum Charge
You might have one price in mind to address that problem wall, but your insulation contractor might have another.
Many contractors have a minimum charge to cover the material, running the insulation equipment, and the labor. This charge ensures their expenses are covered for small projects like insulating just one wall.
The Issues Could Move to Another Spot in the Home
We mentioned air leakage briefly above, and now we'll explain this more in-depth.
You thought you fixed your cold walls, but now you're noticing for the first time that your bedroom is colder than it ever has been before. This is an example of stack effect.
Basically, the air infiltrating your home has been stopped by the injection foam insulation's air seal, and because your other walls aren't insulated, the air has found a new place to get in. If you insulate the walls in your bathroom, that air leaking in will just move to another wall that doesn't have an air seal.
Where You Live Makes a Difference
Did you know the north and west sides of your home will feel less comfortable than the rest of the house?
The north side of your home gets hardly any direct sunlight. The wind coming from the north is also the coldest, so you'll notice the walls on this side of your home are colder.
The west side of your home will receive the most sunlight during the hottest part of the day, making those rooms hotter than the rest of the house.
If you only insulate that north or west wall, then that hot or cold air will come in through other areas on that side of the house, like the attic, rim joist, or crawl space.
Adding Foam Wall Insulation to Your Home
If you decide you would rather insulate your existing walls one room at a time, there's nothing wrong with that.
The key thing to take away from this article is to think of your home as a total system so that you can come back to the other rooms and areas at a later date. This will help seal the building envelope around the existing walls. You can seal the rest of the envelope by choosing spray foam for the attic, crawl space, and rim joist.
If you'd like to learn more about RetroFoam injection foam insulation and how it can help solve the issues you're experiencing in your existing walls, check out our Learning Center.
Related Articles
How Much Can RetroFoam Insulation Help Me Save on Energy Bills?
Who is Not a Good Fit for RetroFoam Home Insulation?
Ten Home Problems That May Warrant Adding RetroFoam Insulation to Exterior Walls
About Amanda Emery
Amanda previously has worked as a breaking news and crime reporter, TV news producer, and editor. As a journalist, she has won several awards from The Society of Professional Journalists - Detroit Chapter and the Michigan Press Association. Amanda uses her experience as a journalist to write content that will help educate homeowners on foam insulation benefits. When Amanda isn't writing, she's spending time with her husband Chris, daughter Lilith-Maeve, and rescued huskies Danger and Wendigo. She also loves knitting, making art, and cooking.