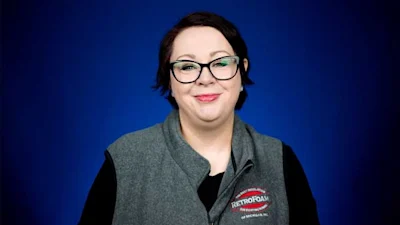 Can RetroFoam Insulation Be Installed from the Inside? (Quick Answer)
Yes, it can. Installing RetroFoam from the inside can be a little messy because the installer will be drilling into your drywall. With that being said, they will also make sure to cover all surfaces in the installation area and clean up after themselves.
Now, let's get in-depth into how RetroFoam is installed from the inside.
---
There are a lot of reasons why a homeowner may want to have their RetroFoam insulation installed from the inside.
The homeowner might have gorgeous wood siding that can't be removed, and they don't want it drilled through. They may have concerns about the holes drilled in their mortar or stucco will stand out.
Either way, it's not written in stone that RetroFoam injection foam insulation has to be installed from the outside. As a matter of fact, our experienced dealers know precisely how to get it done when it comes to adding insulation to exterior walls from the inside.
In this article, we'll explain exactly how RetroFoam installers add exterior wall insulation from the inside.
Before the RetroFoam Insulation Installation
Before your RetroFoam home insulation is installed, there are a few things you'll need to take care of first.
All of your furniture should be moved 5- to 6-feet away from the walls before the scheduled installation. If you have furniture that can't be moved, you'll want to identify those pieces to your installer so they can make sure to cover them.
You'll also want to take down any pictures or anything on your shelves to ensure nothing gets broken as the actual injection process causes some vibration in the walls.
How Do You Insulate a Wall from the Inside with RetroFoam Insulation?
You did your own prep work before the scheduled install, but the contractor has their own to do when they arrive.
The preparation to install RetroFoam from the inside is much more intensive than when it's done outside.
When the installer arrives, the first thing they will do is move any furniture and cover it in the areas where the foam is going to be installed. To avoid everything getting covered in drywall dust, they will also cover counters, railings, furniture, flooring, and stairs.
If your home has carpeting, sticky plastic is put over it to keep it clean. If you have hardwood floors or tile, rosin paper is laid out, and painter's tape is used to secure it. This also helps to reduce any mess in your home.
Once everything is covered and protected, the installer will drill 2 ½-inch holes in each wall cavity to inject the foam. After the holes are drilled, the installer will vacuum up all of the dust.
Now let's talk about installing wall insulation from the inside.
The holes have been drilled. Now the installer will inject the RetroFoam into each cavity. Once the walls are full, the drilled holes are plugged, and a rough patch of mud is put over the top.
Once all of the holes are patched, the installer cleans up any leftover mess and removes all of the plastic. Their goal is to leave your home as clean as it was when they arrived.
Adding RetroFoam Home Insulation to Your Exterior Walls
Hopefully, now that you have read about the care RetroFoam dealers use when installing injection foam from the inside, your questions and concerns have been answered.
If you're interested in learning more about RetroFoam and everything it has to offer, check out the Learning Center on our website.
Related Articles
Insulating One Problem Wall with RetroFoam: Will it Make a Difference?
Will RetroFoam Insulation Installation Cause Drywall to Crack or Bow?
How Do RetroFoam Installers Know the Cavity is Full When Insulating Existing Walls?
About Amanda Emery
Amanda previously has worked as a breaking news and crime reporter, TV news producer, and editor. As a journalist, she has won several awards from The Society of Professional Journalists - Detroit Chapter and the Michigan Press Association. Amanda uses her experience as a journalist to write content that will help educate homeowners on foam insulation benefits. When Amanda isn't writing, she's spending time with her husband Chris, daughter Lilith-Maeve, and rescued huskies Danger and Wendigo. She also loves knitting, making art, and cooking.