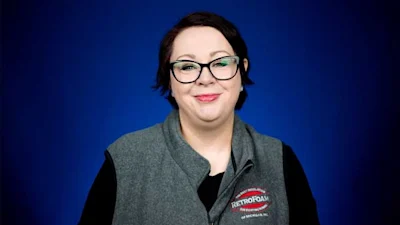 In the immortal words of The Clash, "Should I stay or should I go now?"
They weren't singing about the current housing market, but that is definitely what's on your mind. The real question is if you should give your existing home a makeover with a remodel or move.
Many homeowners opt to put money into their existing homes instead of buying a new one. The reason for this? Because there is low inventory with high demand, which has led to continually rising prices.
We'll dive into current housing market trends in just a moment.
RetroFoam dealers across the country have helped homeowners who've decided to invest in their current homes instead of buying new ones. They have also helped new home buyers update their insulation as well. Energy efficient upgrades, like adding RetroFoam insulation, can leave your existing home feeling like new and your newly purchased home comfortable and inviting.
Now, let's look at the housing market and what signs homeowners see that make them consider renovating their homes instead of buying a whole new house.
Current Real Estate Market
In March 2020, the pandemic turned the U.S. housing market on its head.
People spent a lot of time in their homes, so the market came back in late 2020 and throughout 2021 because they realized their current home wasn't right for them anymore.
Now, in 2022, home prices are on the rise because there aren't a lot of houses on the market, yet there is high demand, according to Rocket Homes. In June, the national median listing price for single-family homes was $450,000, according to Forbes. That is up nearly 17 percent from the same time last year and up more than 31 percent from June 2020.
With a recession looming, housing experts are keeping an eye on the economy, which is all over the place. With inflation, high gas prices, the war in Ukraine, and Covid, just to name a few, there isn't a lot of buyer confidence. Rising interest rates aren't helping as it's making it harder for home buyers to access affordable housing.
So, is it better to buy a new home or renovate?
Is it Better to Remodel or Move?
Record-high home prices, high mortgage rates, and inflation have impacted access to affordable housing.
Mortgage rates are currently 75 percent higher than they were in June 2019, which isn't great news for potential buyers, according to a report from Zillow. Earnings aren't keeping up with the inflated costs as wages grew more than 6 percent in June, falling behind the 9 percent increase in inflation.
This is why many people have decided the grass isn't always greener on the other side and opted to renovate.
Buying a home is a big decision, and it really comes down to your budget and what you can afford. Some people opt to reinvest into their current home instead of using their savings as a down payment on a new one and taking on a higher mortgage payment.
Cost is just one of the deciding factors when deciding whether to renovate or move. Let's take a deeper look into other reasons why you should remodel your current home.
When to Remodel Your Home
When looking for a new home, you might find several houses with elements you love, but not everything in one place.
This is why renovation is a great way to get everything you want in one house. The giant walk-in closets you've always wanted and the spacious kitchen to create your baking masterpieces can be created in the home you already have.
Let's check out other reasons you should consider remodeling your current home.
You're Attached to Your Current Home
It's the place where your kids took their first steps.
You can't put a price on those kinds of memories or the marks they leave behind, like the lines in the doorway to mark how much your children have grown. All of these memories are too special to leave behind just yet.
If this is where you're finding yourself, then renovating your home is likely the better option for you at this time.
You Have the Money to Renovate
Maybe you were saving money with renovations in mind, or you were saving up for a downpayment on a new house.
Either way, you've decided to reinvest in your current home, and all of that money you saved will keep you from needing to take out a hefty loan. For the older homeowner, an updated home without the additional debt from loans and interest rates is even better.
You Can Avoid the Cost of Moving
Aside from just the cost of buying a new home – moving is expensive.
The average cost of a local move is around $1,250, according to Moving.com. That cost climbs to closer to $5,000 for a long-distance move. These estimates are based on two to three-bedroom homes with a total weight of items of 7.500 pounds.
These costs don't include hourly rates, travel fees, packing services, storage, moving supplies, liability coverage, and tipping, just to name some of the extra expenses that could be included. You could be looking at as much as $15,000 or higher when it's all said and done.
Renovations Build More Home Equity
If you've only lived in your current home for a few years and have a mortgage, you likely don't have much equity built up.
If you don't have much equity built up, then you wouldn't get much profit when you sell your home. By waiting to sell your home and renovate instead, strategically improving your home with specific projects can increase its value.
Adding a new roof, an addition, or a kitchen renovation can all add value to your home and make it more desirable later on.
Adding Insulation to Existing Walls
When updating your existing home, you might consider making it more energy efficient with new appliances, windows, or even insulation.
If this is part of your dream for your ideal home, adding RetroFoam insulation can help you achieve the energy efficiency you want. Injection foam insulation in your existing walls creates an air seal that stops air leaks, making your home a consistent temperature.
Making your home a consistent temperature will give your furnace and air conditioner a break, which leads to less energy usage and more comfort. Not to mention that energy-efficient upgrades to a home makes it more attractive when you're ready to sell.
If you want to learn more about other energy-efficient upgrades you can make to your home, check out the Learning Center on our website.
Related Articles
How to Insulate an Old House with RetroFoam without Damaging the Aesthetic
How to Lower Energy Bills with These Helpful Tips
Ten Home Problems That May Warrant Adding RetroFoam Insulation to Exterior Walls
About Amanda Emery
Amanda previously has worked as a breaking news and crime reporter, TV news producer, and editor. As a journalist, she has won several awards from The Society of Professional Journalists - Detroit Chapter and the Michigan Press Association. Amanda uses her experience as a journalist to write content that will help educate homeowners on foam insulation benefits. When Amanda isn't writing, she's spending time with her husband Chris, daughter Lilith-Maeve, and rescued huskies Danger and Wendigo. She also loves knitting, making art, and cooking.