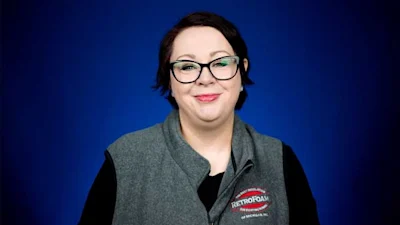 Is Foam Insulation Safe to Have in Your Home? (Quick Answer)
Yes, RetroFoam insulation is safe to install in the existing walls of your home. RetroFoam doesn't off-gas, is Class One Fire Rated, and environmentally friendly.
Now let's get into the logistics of how RetroFoam is safe to have in your home.
---
The Internet can be a scary place when you're trying to do your research on foam insulation safety.
You have to take what you hear secondhand from other people and what you read on the Internet with a grain of salt. Issues with foam insulation from 30 or more years ago aren't going to be the case today. Just like how mobile phones used to be carried in briefcases and now they can easily fit in your pocket – technology is constantly adapting to make things better, just like foam insulation.
RetroFoam has been in the injection foam insulation game for more than 35 years. It's an ever-evolving science to make homes more comfortable, energy-efficient, healthy, and safe with our injection foam insulation.
So, how toxic is RetroFoam insulation? It's not toxic at all, so let us explain further and ease your foam insulation safety concerns.
What is RetroFoam Made Of?
RetroFoam injection foam insulation is a tripolymer based resin that creates a non-toxic, odor-free, and environmentally friendly material.
This tripolymer resin is mixed with a foaming agent and water in the RetroFoam installer's trailer. Once it's all mixed, the final product looks like shaving cream and has the same consistency. This consistency helps the RetroFoam fill the cavity as it works its way around wiring and pipes in the wall.
While RetroFoam is mixed with water, it's important to note it is not corrosive to those pipes and electrical wires.
Does Foam Insulation Off-Gas?
When you talk about foam insulation off-gassing, your insulation contractor will use the term VOC or volatile organic compound.
That VOC is all of the little bits that are expelled when a material is sprayed. This is true of hairspray, body spray, even your dry cleaning.
Off-gassing is more of a concern for spray foam insulation but not so much for injection foam. More specifically, RetroFoam insulation doesn't have any off-gassing at all.
Just for your own peace of mind, though, if you are considering spray foam insulation for other areas of your home along with your RetroFoam, ask your insulation contractor if the spray foam they use is labeled as a low-VOC.
Low-VOC means there is a minimal amount of off-gassing and a lower re-occupancy time.
Is RetroFoam Flammable?
RetroFoam home insulation is Class One Fire Rated, which means if there were a fire in your home, it wouldn't act as a catalyst.
Once the flame is removed from the RetroFoam, it will self-extinguish.
I'm sure you're wondering what fire rating is.
The fire rating system for insulation is basically how long the material can withstand a standard fire resistance test.
The Class One Fire Rating definition is the flame spread index and smoke development index, which means how fast the flame will spread when introduced to the insulation and how much smoke it produces.
To get the Class One Fire Rating, the insulation must have a smoke development of less than 450 and a flame spread index of 25 or less.
Does RetroFoam Injection Foam Insulation Contain Formaldehyde?
Formaldehyde is a scary word, especially when it comes to adding something to your home.
But what if it's already there?
Tobacco smoke, cosmetics, lotions, shampoo, conditioner, shower gel, keratin hair smoothing treatments, and some fingernail polish all contain some level of formaldehyde, according to the American Cancer Society.
Other things that have trace amounts of formaldehyde are crafters glue, caulk, drywall adhesive, some insulation boards, and some liquid detergents, according to the U.S. Department of Health and Human Services.
Now that you know about all the things with formaldehyde in them, let's talk about that RetroFoam formaldehyde content.
RetroFoam injection foam insulation has 0.06 parts per million of formaldehyde present in the dry product, but in the mixing process in the installer's truck, the gas is bound inside the insulation. This means the finished RetroFoam product in your walls is classified as formaldehyde-free because the formaldehyde can't escape.
Learn More About RetroFoam Insulation for Your Home
Is foam insulation safe to have in your home?
When it comes to RetroFoam, yes, it is. Injection foam insulation can also work to make your home healthier, as the air seal it creates also helps keep allergens and pollutants out of your home.
If you want to learn more about the other things RetroFoam has to offer aside from making your home more comfortable and energy-efficient, check out the Learning Center on our website.
Related Articles
Who is Not a Good Fit for RetroFoam Home Insulation?
Will RetroFoam Insulation Installation Cause Drywall to Crack or Bow?
About Amanda Emery
Amanda previously has worked as a breaking news and crime reporter, TV news producer, and editor. As a journalist, she has won several awards from The Society of Professional Journalists - Detroit Chapter and the Michigan Press Association. Amanda uses her experience as a journalist to write content that will help educate homeowners on foam insulation benefits. When Amanda isn't writing, she's spending time with her husband Chris, daughter Lilith-Maeve, and rescued huskies Danger and Wendigo. She also loves knitting, making art, and cooking.