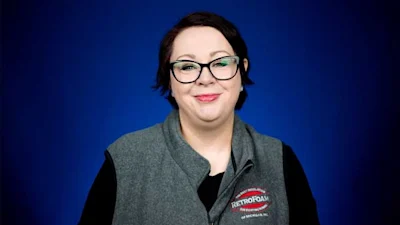 The faucet is turned all the way up, and all you're getting is maybe a few drips.
It's freezing temps outside, and somehow that cold air has gotten into your home and frozen the pipes. Now you're racing against the clock to try to remedy this before the pipes burst.
Does this sound like your home during the cold winter months? If so, you're not alone.
While we specialize in injection foam insulation, we know exactly how to prevent frozen pipes. Creating an air seal in the home is just one of the ways to keep pipes from freezing.
Now, let's talk about all of the other ways to prevent frozen pipes.
How to Prevent Frozen Pipes
Frozen pipes don't have to be an absolute every time the temps drop to freezing.
The pipes that freeze the most often are the ones exposed to the cold temperatures. This includes outdoor pipes like hose bibs, sprinkler lines, and pool supply lines that get exposed to the severe cold.
Inside your home, any unheated areas like basements, crawl spaces, attics, attached garages, and kitchen cabinets with pipes that run through them may also freeze. Another interior area will be pipes running through exterior walls with little to no insulation.
These tips from the American Red Cross can help prevent pipes from freezing.
Drain water from sprinkler lines and pools per the manufacturers' instructions.
Any hoses used outdoors should be removed, drained, and put away before the temperatures drop. Any inside valves that supply water to the outside should be closed, and the outdoor bibs should be drained. Leaving those bibs open is recommended so any water left inside can expand without breaking the pipe.
Using products like heat tape and pipe sleeves can help prevent exposed pipes from freezing. Another trick is using newspaper to wrap around the pipes.
If there are water lines in the garage, keeping the doors closed can help prevent freezing.
If you have plumbing running through your cabinets, keeping them open will circulate warmer air through them, warming the pipes.
When freezing temperatures hit, keep the faucets at a drip or even a trickle to prevent frozen pipes.
If you spend the winters somewhere warm, set the temperature in your home to no lower than 55 degrees. This is warm enough to keep your pipes from freezing.
Another tip is to add insulation in the areas where the pipes are exposed, but we'll get more into that below.
Now that we've covered a few easy tips to prevent frozen pipes, let's talk about how you can thaw them if they freeze.
How to Thaw Frozen Pipes
If you try to use the faucet and only a trickle of water comes out, your pipes are likely already frozen.
So, how do you avoid the disaster of a burst pipe? Here are some more recommendations from the American Red Cross.
If only a trickle of water is coming from your faucet, the first places to check the pipes are exterior walls or where the water service enters the home through the foundation.
Even if there is little to no water moving through the pipe, keep the faucet open while you work on heating up the plumbing. This can help thaw the pipe out faster as the water moves through it.
A few options for adding heat to the frozen pipe are to use a hair dryer, space heater, or heating pad. You can also soak towels in hot water and wrap them around the pipes.
If you can't find the frozen pipe or you can't get to it, call in a licensed plumber.
Knowing how to thaw the pipes if they freeze is vital to divert an enormous catastrophe, but what if you didn't have to worry about it? Will spray foam keep pipes from freezing?
Let's talk about it.
Will Foam Insulation Keep Pipes from Freezing?
If you want to add foam insulation to prevent freezing pipes, you should keep a few things in mind before committing.
An experienced foam insulation contractor will discuss the project with you and how foam can help in most situations, but some factors could cause the pipes to still freeze.
Adding spray foam insulation to areas like the attic, crawl space, and basement and then injection foam insulation to the exterior walls will seal the home's building envelope. This can help with frozen pipes, but it won't fix them entirely in some cases.
If the pipes in the home are located outside of the established building envelope, the plumbing will continue to freeze. The idea is to create an air barrier that will prevent the cold outside air from getting inside and making contact with the pipes.
The best approach to keep pipes from freezing is to create an air seal throughout the home with foam insulation, sealing the building envelope. The key to this is to ensure the water pipes are inside this conditioned space with access to a heat source.
If you'd like to talk to a RetroFoam reseller in your area to discuss your options to prevent frozen pipes, check out the Dealer Finder on our website.
Related Articles
What is Air Sealing Your Home with RetroFoam Insulation?
What is the Difference Between RetroFoam Injection Foam and Spray Foam Insulation?
Ten Home Problems That May Warrant Adding RetroFoam Insulation to Exterior Walls
About Amanda Emery
Amanda previously has worked as a breaking news and crime reporter, TV news producer, and editor. As a journalist, she has won several awards from The Society of Professional Journalists - Detroit Chapter and the Michigan Press Association. Amanda uses her experience as a journalist to write content that will help educate homeowners on foam insulation benefits. When Amanda isn't writing, she's spending time with her husband Chris, daughter Lilith-Maeve, and rescued huskies Danger and Wendigo. She also loves knitting, making art, and cooking.