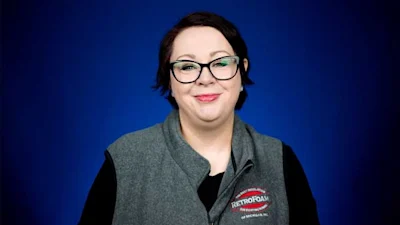 If you're tired of the air you pay to heat and cool leaking out of the walls of your home, then creating an air seal can help.
But what is an air seal, and how can you create one?
RetroFoam dealers across the country have been air sealing existing home walls for more than 35 years. All of this experience means we all understand how to create that air seal and precisely what it means for your home's energy efficiency and comfort.
We want to educate homeowners on all things injection foam insulation. As a part of that mission, let's take a look at what an air seal is, why it's important for your home, and how to create one in your existing walls.
What is Air Sealing a House?
The air seal definition is a seal that prevents the passage of air or vapor.
Injection foam insulation in your walls and spray foam insulation in your attic, crawl space, and rim joist, can create an air seal that blocks that air movement into and out of your home.
Americans spend about $2,000 for energy a year, with around $200 to $400 wasted due to drafts, air leaks around openings, and outdated heating and cooling systems, according to the U.S. Department of Energy.
For the purpose of this article, let's talk specifically about injection foam insulation in the exterior walls, like RetroFoam.
Injection foam insulation fills all of the gaps, cracks, nooks, and crannies in the enclosed wall cavity. Because of the injection foam's coverage and consistency, the air seal created stops air movement from coming in through the walls.
Now let's jump into how air sealing a house works.
How Does Air Sealing Insulation Like RetroFoam Work?
Air sealing a house with foam insulation, specifically like RetroFoam injection foam in the walls, can stop air movement into and out of your home.
Creating a barrier for that air movement isn't possible with traditional insulation, like fiberglass or cellulose. These materials can't make an air seal, so additional manual air sealing work would need to be done, but it's not something most contractors will do.
Let's talk about how that air seal really works.
Think about traditional insulation like a wool sweater. On a chilly fall day, the sweater keeps you warm, that is, until the wind starts blowing. At that point, that frigid air is blowing and flowing right through your sweater.
Now, let's think of foam insulation like a windbreaker. On that same chilly day, the windbreaker is keeping that blustery air from chilling your right to the bone. The windbreaker creates an air seal.
RetroFoam insulation in your existing walls will stop that air movement and other problems including, high energy bills, uncomfortable rooms, high energy consumption, drafts, condensation, and allergens in the old insulation.
How to Air Seal a House
Air sealing an existing home is as easy as adding air sealing insulation, like RetroFoam.
Injection foam insulation in your existing walls will create an air seal. Unlike some other materials, injection foam can be installed in the exterior walls without tearing out the drywall completely. The installation happens outside and may differ slightly depending on the home's type of exterior.
There is also the option of installing the injection foam insulation from the inside that doesn't require a massive remodel.
The walls of the home are now covered, but what about other areas and even those small spots where air can leak? How can you seal the entire building envelope of your home?
Spray foam insulation is an option for the attic, crawl space, and rim joist.
In these areas, it is required to remove the old insulation first. The spray foam needs a clean space to be sprayed onto. Once the insulation is removed, the foam is sprayed directly into the open cavities.
A few other places to create an air seal are something you can do without the help of a contractor.
The areas around your doors and windows are a point of air leakage for many homeowners. Adding an air seal to these areas is as easy as adding canned foam around the small open cavities, caulking around them, or just adding weather stripping.
Adding caulk around your plumbing, replacing door bottoms and thresholds, keeping your fireplace flue damper tightly closed when not in use, and covering single-pane windows with plastic are all other ways you can stop air leakage into and out of your home.
Adding Air Sealing Insulation to Your Existing Walls
Now that you understand the importance of an air seal, maybe it's time to consider RetroFoam for your exterior walls.
If you want to learn even more about what injection foam insulation, like RetroFoam, can do for your home, check out the Learning Center on our website.
Related Articles
Ten Home Problems That May Warrant Adding RetroFoam Insulation to Exterior Walls
Comparing RetroFoam vs. Fiberglass vs. Cellulose Insulation Performance (and Why R-Value Doesn't Tell the Whole Story)
Adding Insulation to Exterior Walls: Installing RetroFoam with Different Siding Types
About Amanda Emery
Amanda previously has worked as a breaking news and crime reporter, TV news producer, and editor. As a journalist, she has won several awards from The Society of Professional Journalists - Detroit Chapter and the Michigan Press Association. Amanda uses her experience as a journalist to write content that will help educate homeowners on foam insulation benefits. When Amanda isn't writing, she's spending time with her husband Chris, daughter Lilith-Maeve, and rescued huskies Danger and Wendigo. She also loves knitting, making art, and cooking.