Learn How RetroFoam Insulation Can Keep Your Home Comfortable in the Winter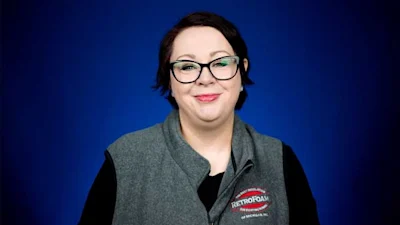 Do you find yourself huddled under a blanket and wearing extra layers because your house gets so cold in the winter?
If you feel like your house resembles an icebox, it's time to do something about it.
Little to no insulation in your exterior walls allows all of that cold air to get into your home. So, how do you fix it?
RetroFoam insulation has been helping homeowners make their homes more comfortable and energy-efficient all across the country.
Whether the temperature where you live hits below zero or stays in the 30- to 40-degree range during the winter, it's crucial to keep those outside elements out. Let's jump right into how injection foam insulation, like RetroFoam, can work to keep Old Man Winter out of your house.
Here's Why You Should Insulate a Home for Winter
If your exterior walls are under-insulated, you are likely experiencing cold drafts, frozen pipes depending on where you live, cold floors, and high heating bills.
Are you wondering how RetroFoam exterior wall insulation can help? Keep reading friends as we explain how creating an air seal can make all the difference.
Reduce Cold Drafts Before They Start
Injection foam insulation creates an air seal in your existing walls, which will put a stop to those blustery cold winds from getting inside your home.
This air seal is only possible with injection foam, like RetroFoam insulation.
Prevent Pipes From Freezing
If your pipes run through the exterior walls of your home, if there isn't a lot of insulation in there, they likely freeze depending on how cold it gets where you live.
Worst case scenario, they could also burst if they freeze.
RetroFoam insulation creates a barrier between your plumbing and outside elements that can help keep those pipes from freezing. Traditional insulation still allows for air movement, which increases the chance of those pipes freezing.
Warm Up Your Feet
Sure, Christmas socks are cool, but not in layers.
Foam insulation in your walls will prevent drafts from getting into your home around the baseboards, keeping your feet and floors warmer. The injection foam will also keep drafts from coming through your outlets and switches.
Give Your Furnace a Break
Is your furnace running constantly when it's cold outside?
The furnace is running nonstop, and it just isn't making any headway in making your home more comfortable. This is because the appliance can't maintain a constant temperature and must work harder to warm the home.
Creating an air seal in your home can give your furnace a much-needed break.
Combating a High Gas Bill
Now you're wondering, "Why is my gas bill so high?"
The harder your furnace has to work to attempt to warm your house, the higher your heating bill will be. This is just the cost of gas consumption, and it doesn't include the wear and tear of running the furnace constantly.
The more you run your furnace, the more you will likely need to spend on upkeep and maintenance.
The cost of the gas used is also projected to increase, which will result in a higher bill. The U.S. Energy Information Administration is forecasting that the average cost of natural gas will be $3.42 per MMBtu for all of 2021, up from the 2020 average of $2.03 per MMBtu.
These higher prices reflect two factors, according to the EIA -- growth in liquified natural gas exports and rising domestic natural gas consumption for sectors other than electric power.
Updating the insulation in your walls with foam insulation, as well as other areas of your home, can help combat that high gas bill.
You can do a few other things to lower that bill -- set your thermostat lower, cover your windows, and stop any air leakage from your ductwork.
How to Keep a Poorly Insulated House Warm
First and also very important is to identify spots in your home where there is air leakage. This will likely be around your windows and doors. Adding new weatherstripping around the doors and caulk around the windows can definitely help.
Placing plastic over the windows can also reduce the drafts coming into your home.
Another tip that can keep your home warm comes from your ceiling fan. When you think of fans, you're likely thinking about keeping a house cool but just changing the direction the blades spin can actually keep your home warm.
Heat rises, so you can actually use your ceiling fan to push that warm air back down where you want it.
Updating the insulation in your exterior walls is the obvious step to keep your house warm. If you would like to learn more about the benefits of RetroFoam in your home, check out the Learning Center on our website.
Related Articles
Learn How to Use RetroFoam Insulation to Keep a House Cool
How Much Can RetroFoam Insulation Help Me Save on Energy Bills?
Ten Home Problems That May Warrant Adding RetroFoam Insulation to Exterior Walls
About Amanda Emery
Amanda previously has worked as a breaking news and crime reporter, TV news producer, and editor. As a journalist, she has won several awards from The Society of Professional Journalists - Detroit Chapter and the Michigan Press Association. Amanda uses her experience as a journalist to write content that will help educate homeowners on foam insulation benefits. When Amanda isn't writing, she's spending time with her husband Chris, daughter Lilith-Maeve, and rescued huskies Danger and Wendigo. She also loves knitting, making art, and cooking.