Everything You Need to Know About Termites in Foam Insulation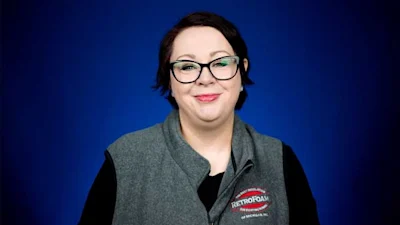 Termites burrowing in your home can cost you a lot of money in repairs.
Depending on where you live, termites can actually be a huge problem, specifically in the southeastern United States.
In doing your research, you've probably read a lot online about foam insulation giving termites a place to hide in your home. These reports talk about the termite damage being hidden for years, as well as the foam insulation serving as a food source, but that's not the whole story or completely accurate.
Our RetroFoam dealers across the country have dealt with their fair share of pests in homes over the past 35 years. All of that experience culminates in knowing exactly what to do if there is a pest infestation before the injection foam insulation installation.
We want to give you peace of mind if you're considering buying RetroFoam insulation for your exterior walls. We also want to clear up misconceptions about foam insulation that can be found all over the internet.
Now let's talk about termites infestation in foam insulation.
Can Termites Live in Foam Insulation?
Foam insulation is an excellent choice for any homeowner who is looking to make their home more energy-efficient and comfortable.
But if they live in the Termite Belt or other areas of the U.S. with termites, then they'll need to do their research.
It's essential to do a visual inspection before you have any foam insulation installed in your home. This includes in your exterior walls if you're considering injection foam insulation, like RetroFoam, and your attic, crawl space, and rim joist if you plan to also get spray foam insulation.
If you suspect you have termites, then it doesn't hurt to have the pros come out and take a look. The good thing about having a professional look for termites is the equipment they have at their disposal and their expertise to know precisely where to look.
There is a misconception that foam insulation makes it difficult to detect termites.
When visually looking for termites isn't possible, the professionals can use sonar, infrared, and even dogs who sniff them out.
If you find there is a termite infestation in your home, then you need to treat this problem before foam can be installed.
Another thing to keep in mind is whether you have or need to sign a pest control contract. There are some cases where a pest control company could void your warranty if you add foam insulation to your home.
The contract can be voided in some cases because the foam can actually hide the damage caused by the termites. A good insulation contractor will postpone installation until the infestation is taken care of.
Do Termites Eat Foam Insulation?
Do termites eat spray foam insulation or injection foam insulation?
The quick answer is no.
Foam insulation isn't a food source for termites or other pests.
So, does foam insulation attract termites?
That's another no, but it's important to keep in mind that they can still burrow and tunnel through the foam if there are termites.
Protecting Your Home from Termite Damage
A skilled insulation contractor will spot termite damage while consulting about your project.
The contractor will advise you to wait to install the foam insulation until the termites are gone, and the structural damage has been fixed.
It's also important to discuss your foam insulation plans with your pest management company, so you're both on the same page.
To find a RetroFoam dealer in your neck of the woods, check out the Dealer Finder on our website.
Related Articles
Is RetroFoam Safe to Have in Your Home?
Clearing Up Misconceptions About Injection Foam Insulation
About Amanda Emery
Amanda previously has worked as a breaking news and crime reporter, TV news producer, and editor. As a journalist, she has won several awards from The Society of Professional Journalists - Detroit Chapter and the Michigan Press Association. Amanda uses her experience as a journalist to write content that will help educate homeowners on foam insulation benefits. When Amanda isn't writing, she's spending time with her husband Chris, daughter Lilith-Maeve, and rescued huskies Danger and Wendigo. She also loves knitting, making art, and cooking.