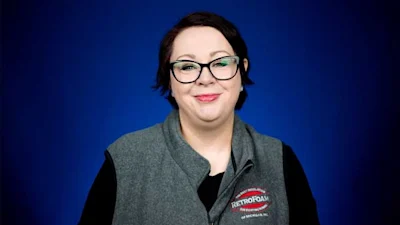 So you want to try your hand at adding spray foam insulation to your home or project.
For bigger projects, like an attic, we usually recommend homeowners call in the pros, but for smaller projects, it is possible to handle the load on your own. Now for the big question – where to buy spray foam insulation?
RetroFoam specializes in injection foam insulation, but that doesn't mean we don't understand how spray foam works. Injection foam and spray foam insulation give many of the same benefits, and the difference is really how and where the two materials are installed.
But, back to the task at hand. You want to know where to buy spray foam insulation, and luckily, we have you covered.
Where to Buy Spray Foam Insulation
You have a few options if you're looking to buy spray foam for your small insulation project – canned spray foam or spray foam kits.
Either option is fairly easy to get your hands on, and here's how you do it.
Spray Foam in a Can
Canned spray foam insulation can be purchased at any local home improvement store or online.
Spray foam insulation in a can is best used for very small projects, like filling holes around pipes, windows and doors, rim joists, ductwork, and electrical boxes. These are a lot of uses and essentially anywhere in your home where you have small gaps and cracks.
While it is easy just to grab some spray foam in a can, you could end up with quite the mess on your hands… literally.
Spray foam insulation is made to stick, whether store-bought or installed by a professional. This is why we always recommend wearing gloves when installing the foam yourself. It is very tricky getting spray foam off of the skin.
So, when you run to the store to get your spray foam in a can, make sure you also pick up some gloves and protective eyewear.
Spray Foam Insulation Kits
If you have experience installing spray foam insulation, a kit, also known as a froth pack, might be more up your alley.
On the flip side, if you're not experienced in spraying foam insulation, you could waste a ton of money. Spray foam kits require experience to install correctly. You will also need to follow the directions precisely for the specific kit you purchase so you don't waste material or mix it improperly.
You can buy froth packs at most home improvement stores and online from the manufacturers.
How to Find Spray Foam Insulation Contractors Near Me
You've gotten this far, and maybe you've decided this is a bigger project than you're comfortable trying to tackle.
If that's the case, we can help you find spray foam insulation contractors near you, and here's the best way to find them.
Ask the Internet
The Internet is a vast place full of information.
The first place to look is online to see the home insulation contractors in your area.
This is only the beginning of your search, but it gives you a chance to whittle away at your options. Remember that the first search results are ads in some cases, so check out the company's online reviews and website to see if they deserve that top spot.
Word of Mouth
Your friends and family are a great place to start if you're looking for recommendations.
Neighbors and coworkers are also good sources to see if they have any suggestions. Social media has made this even easier, as you can just share a post asking for recommendations, and your entire friends list can respond.
Knowledge is Power When Choosing an Insulation Contractor
If you already have your heart set on spray foam insulation and what areas of your home you want to insulate, this can make your search a lot easier.
Hashing this out before reaching out to local contractors can help clear the playing field, as they won't all offer the same materials. Since you want foam insulation, finding a contractor specializing in just that material can also help ensure you're getting quality work done.
Finding a RetroFoam Dealer Near You
Now that you know where to buy spray foam insulation, maybe you're considering also insulating your exterior walls.
Some contractors use the terms "spray foam insulation" and "injection foam insulation" interchangeably. This can be confusing when you want to add foam to your existing walls because the only way to add spray foam to the cavities is by tearing out all of the drywall.
Luckily, if you want to add injection foam insulation to your walls, it can be done without needing to remove drywall from the outside of the home.
If you want to find a RetroFoam dealer near you, check out the Dealer Finder on our website.
Related Articles
What is Spray Foam Insulation?
What is the Difference Between RetroFoam Injection Foam and Spray Foam Insulation?
About Amanda Emery
Amanda previously has worked as a breaking news and crime reporter, TV news producer, and editor. As a journalist, she has won several awards from The Society of Professional Journalists - Detroit Chapter and the Michigan Press Association. Amanda uses her experience as a journalist to write content that will help educate homeowners on foam insulation benefits. When Amanda isn't writing, she's spending time with her husband Chris, daughter Lilith-Maeve, and rescued huskies Danger and Wendigo. She also loves knitting, making art, and cooking.