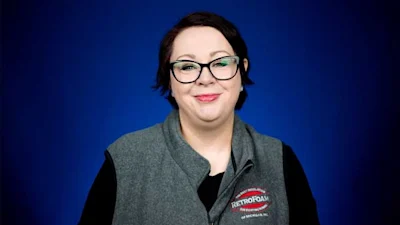 Word of mouth is a powerful thing.
Sure, a contractor can tell you all about the work they do, but hearing it right from homeowners they have worked with is even better.
RetroFoam has more than 30 dealers across the country installing injection foam insulation in existing walls. The homeowners that these dealers have worked with have a lot to say and we want to share just a few of the reviews from across the web.
Now let's dive right into RetroFoam insulation reviews.
RetroFoam Reviews from Across the USA
From Michigan to the Carolinas and from Oregon to Ohio, here are 10 RetroFoam insulation reviews worth reading.
Wise Home Energy Reviews
Wise Home Energy is located in Rochester, New York, and has been servicing the area since 2010.
Here is what Vivian M. had to say about the work they did on her older home.
"Wise Home Energy and team insulated my 100-year-old city home including spray foam in the basement," Vivian said. "The house will now be warmer in the winter and cooler in the summer. All workers were polite, thoughtful, and answered any questions I had. Highly recommend."
Southern Ohio RetroFoam Reviews
Southern Ohio RetroFoam is a family-owned and operated business in Leesburg Ohio.
Craig H. had the company insulate his 120-year-old farmhouse and plans to have them do more work for him.
"I have used them twice and both times have done a fantastic job," Craig said. "I have a 120-year-old farmhouse that I heat with a small pellet stove in the winter and cool the whole house with one window unit. It's like living in a Yeti cooler. Can't wait to get my shop done next."
Rocky Mountain RetroFoam Reviews
Rocky Mountain RetroFoam has been insulating homes in the Denver, Colorado area since 2018.
Check out what Julie I. had to say about the savings she sees after having her home insulated.
"A month ago, I had RetroFoam installed," Julie said. "I've waited to post, because I wanted to check my utility bill before and after my installation. My utility bill has gone down, and my furnace doesn't run around the clock anymore! I've also noticed a world of difference in sound reduction. Everyone involved in my installation were professional, respectful, and happy to answer all of my questions. Thank you, Rocky Mountain RetroFoam! I'll definitely purchase more of your product again in the near future!"
RetroFoam of the Carolinas Reviews
RetroFoam of the Carolinas services the Carolinas and lower Virginia, working to make homes more energy-efficient.
Here's what Shane P. had to say about how RetroFoam made his house more comfortable.
"Our house was built in 1978, and like more one end is cooler than the other," Shane said. "Now, after RetroFoam, our house is the same temperature throughout. We have also noticed most outside noises we don't hear much anymore!! RetroFoam of the Carolinas made the experience easy. These guys showed up on time and completed the job in a timely manner. They are very knowledgeable, and their clean-up after completion was great. I recommend them to anyone. Thanks, RetroFoam of the Carolinas!!!"
Indiana Spray Foam Reviews
Indiana Spray Foam was founded in 2006 and is located in Lowell, Indiana.
Katherine B. was impressed with the care the installation crew took when removing her siding.
"Chris and his crew did a fantastic job and listened to our concerns," Katherine said. "Indiana Spray Foam took extra care to remove aluminum siding to blow in the insulation on our cape cod home. We couldn't even tell where they did this. We highly recommend them."
RetroFoam of Oregon Reviews
RetroFoam of Oregon was founded in 2012 and is located in Wilsonville, Oregon.
Eric J. was impressed with how the crew handled some obstacles that popped up during installation.
"Very happy with the process, crew, and results," Eric said. "Talk to Clancy. The foam does not off-gas at all. Just did 800 sq ft of wall in a 1950s house without insulation. Crew was diligent dealing with areas that had multiple layers of sheathing, tongue-and-groove interior panels, and other challenges. Remember -- every stud bay will have a hole drilled and plugged. That's how this is done, so think that through and be prepared when the crew arrives, and you'll be happy too."
RetroFoam of Michigan Reviews
RetroFoam of Michigan was founded in 2002 and services the entire Lower Peninsula of Michigan, as well as the greater Toledo area.
Joseph Z. wasn't expecting the installation to go as quickly as it did.
"I was very happy with the RetroFoam insulation process and the team that came out to do the job," Joseph said. "They were professional, friendly, and efficient. They arrived to the job a few minutes early of their estimated window, which was nice. We walked through the job, and he explained everything to me. Then they went to work. Everything was done by the end of the day, which I was not expecting. I thought it would take a few days. I highly recommend."
RetroFoam of Southern Colorado Reviews
RetroFoam of Southern Colorado was founded in 2011 and services the greater Colorado Springs area.
Kyla P. was pleased with the work the RetroFoam of Southern Colorado team did on her 70-year-old house.
"Tim and Carla are wonderful owners, they show an amazing amount of care for their employees and customers. We had the exterior of our 70-year-old home insulated only a few days ago, and it was like we got a new house. I am easily chilled, and once the job was done, I had no worries in the coldest room in the house. These guys quoted me 6 hours approximately and actually finished in about 4. If you ever need to RetroFoam a house over 60 years old, these are the guys you want."
RetroFoam of Central Ohio Reviews
RetroFoam of Central Ohio strives to make homes more energy-efficient with injection foam insulation.
Robert T. said his central air isn't running as much now that his walls are insulated.
"Great experience with the whole process," Robert said. "Central air now turns (down) now on a hot day. Great job on my old cedar shake siding. Minimal touch-up. Thank you, crew."
RetroGreen Energy Reviews
RetroGreen Energy is a family-owned business based in St. Cloud, Minnesota.
Nick W. is excited to have a warmer house this winter.
"Chris and the team did a great job RetroFoamin' our 100-year-old farmhouse," Nick said. "Chris guaranteed me I will not have to wear my stocking cap to bed this winter! Thanks, RetroGreen Energy!"
Finding a Local RetroFoam Insulation Dealer in Your Area
Now that you have read through these reviews, you might be wondering how to contact a RetroFoam dealer in your area.
To find a RetroFoam installer in your neck of the woods, check out the Dealer Finder on our website. If you'd like to learn even more about RetroFoam home insulation, check out our Learning Center.
Related Articles
Learn How to Use RetroFoam Insulation to Keep a House Cool
Comparing RetroFoam vs. Fiberglass vs. Cellulose Insulation Performance
How to Lower Energy Bills with These Helpful Tips
About Amanda Emery
Amanda previously has worked as a breaking news and crime reporter, TV news producer, and editor. As a journalist, she has won several awards from The Society of Professional Journalists - Detroit Chapter and the Michigan Press Association. Amanda uses her experience as a journalist to write content that will help educate homeowners on foam insulation benefits. When Amanda isn't writing, she's spending time with her husband Chris, daughter Lilith-Maeve, and rescued huskies Danger and Wendigo. She also loves knitting, making art, and cooking.