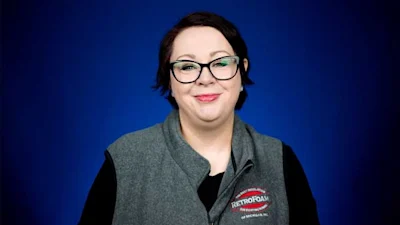 Building science plays a huge role in making your home more energy efficient, but what does that really mean?
We strive to know everything there is to know about building science so we can offer the best insulation to make homes more energy efficient. We've been in the insulation business for more than 35 years, and with that experience comes an understanding of building science and what it means for your home.
We are on a mission to educate homeowners about all things home insulation. As part of that, we will explain building science fundamentals and building science insulation.
Let's get started.
What is Building Science?
Now for what you're here for – what is building science?
Building science is the study of buildings in relation to energy efficiency and air sealing. It also studies the energy consumption of appliances, like your furnace and air conditioner.
It's essential that any contractor you decide to work with to make your home more energy efficient understands building science fundamentals. You want that contractor to know what factors dictate how easy or difficult it is to cool and heat your home.
It's also vital the contractor can recognize how easily your home is infiltrated by air, moisture buildup, and how your home's ductwork is laid out in relation to your appliances.
All of these factors play into how easy or hard it is to heat or cool your home as it relates to building science.
Building Science Insulation
The contractor's goal should be to help you save on your heating and cooling costs while making your home more comfortable.
Your contractor should know all of the factors both inside the home and outside that affect your monthly energy bills. One way the contractor can have a good understanding of building science in regards to home insulation is with a BPI certification.
BPI-certified contractors are better equipped to meet the homeowners' needs when it comes to home performance. A BPI-certified contractor has the skills to look at your home's needs and prescribe the right fix that will improve your comfort and energy efficiency.
The Building Performance Institute (BPI) offers certifications, standards, and programs like BPI GoldStar Contractor, Rater, and Product Listing.
So, how does insulation play into building science?
Above you read about energy efficiency, and now we're going to get into air sealing your home, which is done by using insulation.
If you want to make your home more energy efficient, the best path to get there is to add insulation that creates an air seal. The air seal reduces your monthly energy bills because it keeps the air you pay to treat inside and the outside elements out.
That air seal helps your home maintain a constant temperature, so your furnace or air conditioner doesn't have to run continually to try and keep up. An important thing to keep in mind is that traditional insulation, like fiberglass and cellulose, still allows for air movement into and out of your home.
To create an air seal in your home, the best option is to add injection foam, like RetroFoam, and spray foam insulation. Both of these materials create the air seal and barrier that prevents air movement while saving you money on heating and cooling costs.
Foam insulation is designed to completely fill the space where it is installed, right into the nooks and crannies where air leaks are found.
Foam University by RetroFoam
Now that you have a better understanding of building science and what it means to your home's energy efficiency, you might want to continue your journey.
If you want to learn more about foam insulation specifically, the Learning Center on our website has a ton of resources you might find helpful.
If you want to learn more about building science and what it means for your home, check out our YouTube series Foam University by RetroFoam. We have our very own Professor of Foam, Eric Garcia, who talks about everything you need to know about building science and home insulation.
Related Articles
What is Air Sealing Your Home with RetroFoam Insulation?
How to Lower Energy Bills with These Helpful Tips
Comparing RetroFoam vs. Fiberglass vs. Cellulose Insulation Performance (and Why R-Value Doesn't Tell the Whole Story)
About Amanda Emery
Amanda previously has worked as a breaking news and crime reporter, TV news producer, and editor. As a journalist, she has won several awards from The Society of Professional Journalists - Detroit Chapter and the Michigan Press Association. Amanda uses her experience as a journalist to write content that will help educate homeowners on foam insulation benefits. When Amanda isn't writing, she's spending time with her husband Chris, daughter Lilith-Maeve, and rescued huskies Danger and Wendigo. She also loves knitting, making art, and cooking.