Everything You Need to Know About Insulating a Balloon Frame House with RetroFoam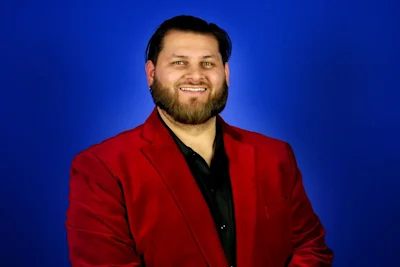 When insulating a balloon frame house with injection foam, homeowners often have concerns and questions about the process.
Balloon frame housing is a unique construction style that differs from traditional framing methods and requires a specific insulation approach.
But fear not! Insulating a balloon frame house with RetroFoam insulation is as easy as installing it in a traditionally framed home.
Let's jump in and cover everything you need to know about insulating a balloon frame house with RetroFoam.
What is a Balloon Frame House?
First, let's define what a balloon frame house is.
A balloon frame house is a type of construction where the wall cavities go from the foundation to the attic joists. Unlike a traditional frame house, the balloon framing method means there are no top plates between the floors.
Balloon frame houses originated in the mid-19th century as a response to the Industrial Revolution. The balloon frame allowed for faster construction since it used wooden pegs to hold the timbers together. This technique allowed for multiple structures to be built quickly and easily, resulting in large-scale residential developments.
The impact of balloon frame houses was so significant that they became one of North America's most popular forms of housing by the early 20th century.
The lack of top plates results in larger wall cavities that are difficult to access when it comes to adding insulation. This makes traditional insulation installation techniques virtually useless unless you create an access door or cut large holes in the walls.
Fortunately, RetroFoam eliminates the need for such extreme measures by allowing the installer to inject foam directly into the wall cavity.
While this can make the installation process slightly different, it's not a major obstacle.
How to Insulate a Balloon Frame House with RetroFoam Injection Foam
The insulation process for a balloon-framed house with RetroFoam is similar to traditional framing.
During the RetroFoam installation process, the skilled crew will meticulously remove the siding, carefully drill through the sheathing to access each stud cavity, and reinstall the siding once the job is complete. Rest assured, the team will clean up after themselves, leaving your home looking like they were never there.
The only difference in the install process is that they will likely start with the bottom walls first. This strategy ensures that the foam is set in the bottom half of the wall and that it sets on top of the foam that's already there when the crew moves on to the upper story.
Having a balloon frame house does not affect the insulation install process. However, as with any installation, communication is key.
Be sure to let your contractor know you have a balloon frame house so they can be prepared for any unique challenges that might come up. The crew is usually well-versed in working with different construction styles, and having this information will ensure they come prepared with the right tools and knowledge to get the job done right.
One of the benefits of using RetroFoam injection foam insulation in a balloon frame home is that it can fill every nook and cranny of the wall cavity. This coverage will ensure a more complete seal and minimize air leaks, ultimately increasing your home's energy efficiency.
Insulating Your Balloon Framed House
If you're a homeowner with a balloon frame house, there's no need to worry about the installation process, as it's relatively straightforward, and the materials used are the same as in traditionally framed homes.
RetroFoam injection foam insulation is an excellent choice for insulating your home, as it provides superior insulation coverage, an air seal, and energy efficiency. Just be sure to communicate with your contractor regarding any unique construction methods in your home.
If you'd like to learn more about RetroFoam insulation, check out the Learning Center on our website. If you'd like to move forward and speak with a RetroFoam reseller, check out our Dealer Finder.
Related Articles
Adding Insulation to Exterior Walls: Installing RetroFoam with Different Siding Types
How Do RetroFoam Installers Know the Cavity is Full When Insulating Existing Walls?
Sealing the Comfort Gap: Treating Your Home Like a Fridge
About Eric Garcia
Eric brings his knowledge and training in building science, training in spray and injection foams from the manufacturers, more than eight years installing foam insulation, as well as selling and managing in the foam insulation industry. He is also BPI and Dale Carnegie certified and has taken several building science courses, including air sealing and building envelope. Eric is the Professor of Foam on our educational YouTube series Foam University. Even when Eric is off he is usually still "working" or thinking about work, but when he can get away he enjoys camping, hiking, hunting, and woodworking.