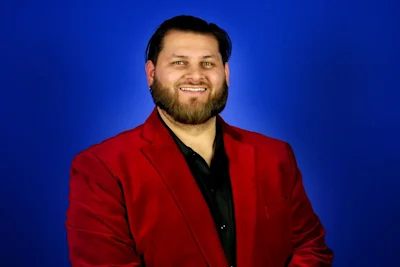 In a world where comfort, energy efficiency, and budget are at the forefront of every homeowner's mind, retrofitting wall insulation has never been more relevant.
If you're sitting in your home, wrestling with discomfort, drafts, and skyrocketing energy bills, you've probably questioned, "What can I do to retrofit insulation in walls?"
Well, you're in luck! In this article, we'll delve into the best methods to retrofit wall insulation, turning your home from a money pit into a comfort haven.
What Does it Mean to Retrofit Insulation in Walls?
First off, let's clear up what retrofitting actually entails.
To "retrofit" means to add a new technology or feature to older systems—in this case, your home's existing walls. If your house is older and perhaps came with its original insulation (or, believe it or not, no insulation at all), then retrofitting is an ideal solution to make your walls energy-efficient, cozy, and cost-effective.
Why Retrofit Wall Insulation?
An uncomfortable home isn't just a minor inconvenience; it's a daily struggle.
Drafts, cold walls, and high energy bills not only make your life miserable but also punch holes in your wallet. By retrofitting your wall insulation, you can address all these pain points, making your home a more comfortable place to live in while also saving on energy costs.
The Top 3 Methods for Retrofit Insulation in Walls
You have a few options for retrofitting the wall insulation in your home.
Let's take a look.
Method #1: Gutting the Interior Walls
The first and most comprehensive method involves a full-scale renovation—gutting your interior walls to retrofit insulation.
This provides a golden opportunity to start anew, installing highly efficient insulation material. As a bonus, you can also use this time to check on your home's electrical and plumbing systems, making necessary updates.
Pros:
Comprehensive update possible for insulation, plumbing, and electrical systems.
Cons:
It's the most expensive option.
Creates a mess and disrupts home use during the process.
Method #2: Inject Cellulose Insulation into the Walls
The second method offers a middle-ground solution in terms of cost—injecting cellulose insulation into your exterior walls.
While cellulose insulation is commonly used, its effectiveness is highly dependent on the skill of the installer. Cellulose does not naturally work its way around cavity obstructions, so the installer must be meticulous to ensure complete coverage.
Pros:
Moderate upfront cost.
Commonly used and effective when installed properly.
Cons:
It takes a long time to install.
It may not fill nooks and crannies, depending on the installer's skill.
Method #3: Install Injection Foam Insulation into Walls
Finally, our third method, and arguably the most convenient, involves injecting foam insulation into the walls.
This can be done without tearing down any interior or exterior walls. All that's required is removing some siding, injecting the foam, and then putting the siding back on.
The foam has the innate ability to work its way around plumbing and electrical systems, making it a highly effective solution.
Pros:
It can be done without tearing down walls.
Efficiently fills nooks and crannies.
Made to last the lifetime of the home.
Cons:
How to Choose the Best Retrofit Insulation Method for Your Home
Choosing the best method to retrofit insulation in walls ultimately depends on your budget, your willingness to endure some level of disruption in your home, and the level of energy efficiency you desire.
It's critical to weigh the pros and cons of each method carefully and consult with a professional to make an informed decision.
Retrofit wall insulation doesn't have to be a daunting task. With the right method and an experienced contractor, you can turn your old home into a paragon of comfort and energy efficiency.
If foam insulation sounds like a fit for your needs, visit our Find a Dealer page to request a free estimate today.
Related Articles
What is the Best Type of Insulation for Insulating Existing Walls? (Injection Foam vs. Blown-In Cellulose)
How to Tell if There is Insulation in the Wall
Can You Add RetroFoam to a Wall with Old Insulation?
About Eric Garcia
Eric brings his knowledge and training in building science, training in spray and injection foams from the manufacturers, more than eight years installing foam insulation, as well as selling and managing in the foam insulation industry. He is also BPI and Dale Carnegie certified and has taken several building science courses, including air sealing and building envelope. Eric is the Professor of Foam on our educational YouTube series Foam University. Even when Eric is off he is usually still "working" or thinking about work, but when he can get away he enjoys camping, hiking, hunting, and woodworking.