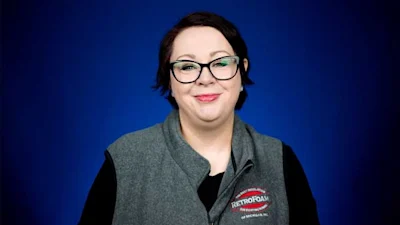 You know that moisture and electricity don't mix. You also know moisture and certain metals don't mix.
This is why you might have some reservations about adding RetroFoam insulation to your exterior walls.
This is actually a concern we hear from homeowners pretty frequently. This misconception comes from the way RetroFoam is mixed during installation. We'll do a deep dive into that in just a moment.
RetroFoam dealers have been installing our injection foam insulation into existing walls for more than 35 years. In that time, it has become apparent exactly how RetroFoam affects the wiring in the wall cavity.
So, let's jump right in and discuss if RetroFoam insulation will cause corroded electrical wires in the wall.
RetroFoam Insulation Around Wires
The root of the misconception of injection foam, like RetroFoam, causing wires to corrode comes from contractors using spray foam and injection foam interchangeably.
This can lead to some confusion about foam insulation, specifically issues with moisture.
There have been instances of spray foam insulation causing moisture problems, but these instances are more about the material not being mixed properly so it doesn't cure.
So, what about RetroFoam and moisture?
The dry RetroFoam product is mixed with water, which lends itself to the idea that foam insulation on electrical wiring will cause corrosion. The thing is, that dry product is actually water-soluble, and when people read that they assume that means the water will cause the product to break down.
People also assume that since the dry product is mixed with water, it must have a lot of moisture coming from it, but that also isn't true.
When RetroFoam is mixed, the final product has the consistency of shaving cream. That means it isn't dripping wet and it doesn't expel the moisture from the mixing process.
All of this being said, let's answer this question -- is it safe to put insulation over wires? More specifically, is RetroFoam insulation going to cause the wiring to corrode or short out?
The answer is no. If wires and junctions are properly insulated, then the injection foam insulation shouldn't have any effect. If they aren't properly insulated, you honestly have a bigger issue on your hands.
Many times when there is moisture in the wall, it's a pre-existing problem caused by the old insulation. Fiberglass insulation in the walls can retain moisture, so it's recommended to take care of those existing issues before the RetroFoam is installed.
Foam Insulation and Electrical Wiring
Can insulation touch electrical wires? Yes, it can, and insulation like RetroFoam will have no effect on the electrical wiring.
The RetroFoam dealer you decide to meet with can ease your concerns when it comes to adding injection foam insulation to your existing walls. You can also check out our Learning Center where you will find tons of resources to answer all of the questions you might have.
Related Articles
Fishing Electrical Wire Through Insulated Walls with RetroFoam
RetroFoam Problems: Will Injection Foam Insulation Cause Moisture in My Walls?
What is Injection Foam Insulation?
About Amanda Emery
Amanda previously has worked as a breaking news and crime reporter, TV news producer, and editor. As a journalist, she has won several awards from The Society of Professional Journalists - Detroit Chapter and the Michigan Press Association. Amanda uses her experience as a journalist to write content that will help educate homeowners on foam insulation benefits. When Amanda isn't writing, she's spending time with her husband Chris, daughter Lilith-Maeve, and rescued huskies Danger and Wendigo. She also loves knitting, making art, and cooking.